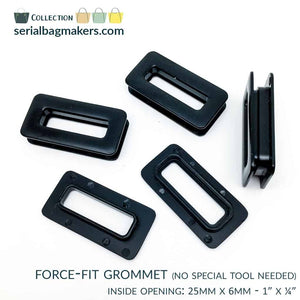 Force fit Rectangular Grommet
These Double Faced Snap Grommets look great from both sides and feature a smooth glossy finish. They are easy to install and will accommodate up to a 25mm wide strap (1″).
Each grommet consists of one male part and one female part, and are easily installed using a rubber mallet.
**FREE SHIPPING on all orders over €50**